Beautiful Flooring in Brookfield, WI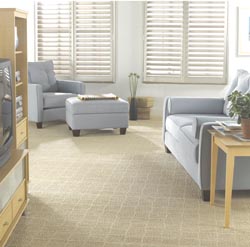 If you are thinking of remodeling, consider getting new flooring in Brookfield, WI . Adding new flooring is a great way to elevate your home's aesthetic and to increase its value. For the largest selection of flooring options, come to Floortech Interiors. We strive to maintain our reputation as the premier flooring store, so we'll help you find the ideal surface for your home. Our dedicated staff possesses the knowledge and expertise to ensure you leave our store with a selection that is to your specifications.
More than anything, we want you to be completely satisfied. We strive to simplify the process of renovating your living space. With our assistance, you can easily breathe new life into your home. Your houseguests will envy your taste in interior design when you create a premium look and feeling with our flooring.
Experts in Flooring
We pride ourselves on our ability to offer comprehensive advice and recommendations for all your home flooring needs. Whether you're looking for a vintage feeling or a contemporary aesthetic, we have necessary selections to help you achieve your most complex design goals. Our experts will work closely with you and answer any questions you have about our flooring. The possibilities are endless when you shop with us.
Refining your interior has never been easier with our flooring collection. We offer a broad array of options, with high-quality products from industry leading flooring brands. You can personalize the style, color, and texture of your selection, allowing you to discover flooring that meets your specific needs. When you want flooring that looks beautiful and is easy to maintain, visit our showroom.
Installation Made Easy
Flooring installation is easy when you rely on our experts. Our professionals possess the knowledge and tools to ensure your selection fits perfectly. After we've performed the free in-home measurement, we'll install your flooring with speed and efficiency. We hold ourselves to the highest degree of customer satisfaction, and commit ourselves to delivering only the best results.
Your Destination for Flooring
Deciding on the right flooring store can be overwhelming. There are so many options available. You want to feel confident in your choice of flooring provider. The store should have the ability to meet your specific needs. It just makes sense to shop with Floortech Interiors, where we make you a priority. We are dedicated to your complete satisfaction, so we'll go above and beyond to ensure you leave our showroom with the flooring you desire.
Contact us to find out more about our flooring options. We proudly serve customers in Brookfield, Waterville, Waukesha, Richfield, and Grafton, Wisconsin, and the surrounding areas.