Laminate Flooring in Brookfield, WI
Make any room in your home stand out when you choose a beautiful new laminate flooring. When you're looking for the perfect option to complement your home decor, you'll want to take advantage of our wide range of laminate products at Floortech Interiors. This flooring material is durable and allows you to expand your decorating ideas without increasing your budget or sacrificing quality.
At our showroom in Brookfield, WI, we offer a broad selection of laminate wood and laminate tile that fits any budget and is visually appealing as well as very practical. Since we are locally owned and operated, we offer the best in personalized service while giving you the most affordable prices in flooring thanks to our affiliation with Flooring America. With our 500-store nationwide buying power, we can get our products directly from the best brands and manufacturers so that we can pass along the savings to you!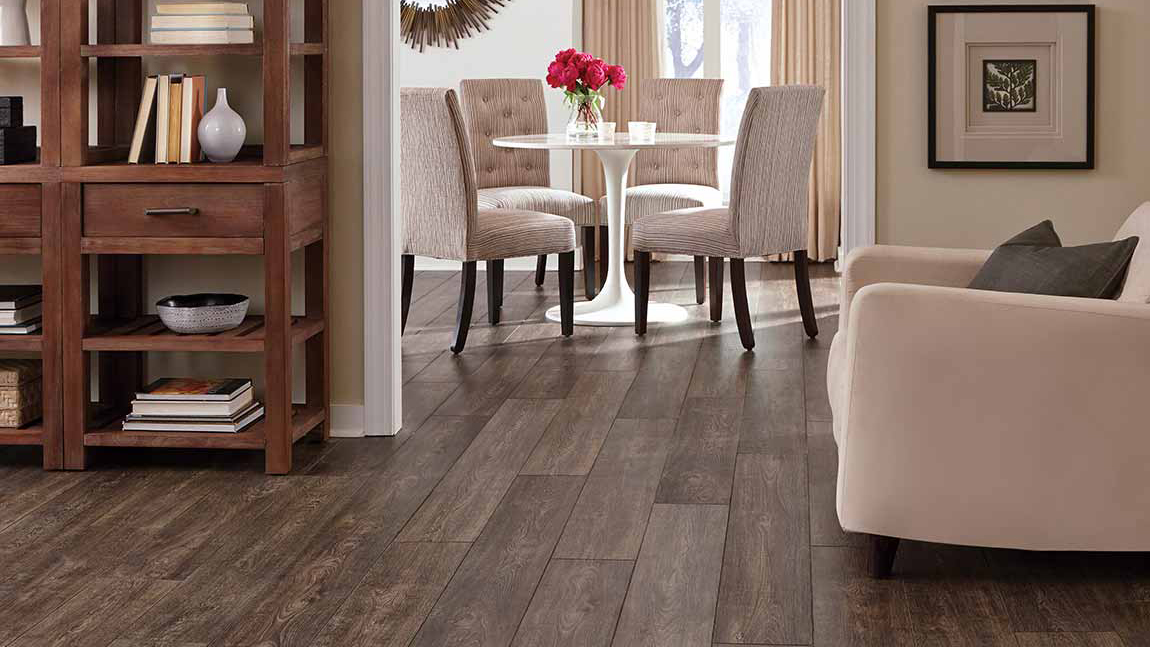 Top-Quality Laminate Brands
Whether you are looking for the appearance of natural stone or beautiful hardwood, laminate is an excellent option. We have laminate products that mimic many different styles of tile and genuine hardwood. Find the right design for your laminate tiles by browsing our collection of incredibly lifelike patterns and textures. We offer exclusive name-brand laminate flooring products from some of the nation's most respected manufacturers, including:
Engineered Floors

TruCor

Evoke
How is Laminate Made?
As a popular hardwood and tile flooring alternative, laminate offers a solid appearance and contains four distinct layers. Laminate's low cost makes it a great choice for larger homes or commercial office spaces. It is manufactured with a base that protects against moisture and a core that withstands even the heaviest of foot traffic.
Using either the direct- or high-pressure method, laminate flooring is made to be beautiful and resilient. With the high-pressure method, individual layers are fused for increased density. This method is popular for commercial sites where heavy use occurs. Alternatively, the direct-pressure method creates common laminate selections for households and general living spaces. The wear layer is typically made of melanin resin and aluminum oxide, which protect the laminate from damage. Laminate's top layer is decorative, which allows for a variety of patterns that can look like wood and stone. When you visit our showroom, you can choose from a variety of laminate flooring options that will enhance the look of any room!
Laminate's Many Benefits
Active households looking for a durable, long-lasting floor will benefit from our laminate flooring selection. The stain-resistant, scratch-resistant, and waterproof features of laminate flooring make it a quality, low-maintenance flooring type that can be used in any area of your home, especially bathrooms and kitchens. On top of being a strong flooring type, laminate is also easily maintained. It only requires regular sweeping and the occasional mop and polish to ensure that your new laminate floors continue to look brand-new for years down the line.
Laminate not only looks like other high-end flooring materials, but it also offers an easy installation. Whether you choose to install it in your bedroom, kitchen, or bathroom, these floors add style and practicality to any room in your home.
Types of Laminate Flooring
Laminate Wood Flooring
Our laminate wood flooring offers the same beauty and traditional look as hardwood floors, but it is more durable and low-maintenance. Laminate wood flooring can look just like your favorite hardwood species such as mahogany and oak and this is because of the laminate's high-quality photogenic top layer. Laminate has layered construction with a clear coating on top that allows you to see the image of wood beneath. Behind this is a sturdy wear layer that stabilizes this flooring and a backing layer that resists moisture.
Laminate Tile Flooring
Stone and tile add richness to any living space. Laminate tile flooring replicates the highly desirable appearance of real stone flooring at a lesser cost. Our stunning collections of laminate resemble quarried stone, porcelain, ceramic, glass, and more. Select the floors that resemble your favorite stone or tile, and you'll receive a high-end look without enduring a high-end price.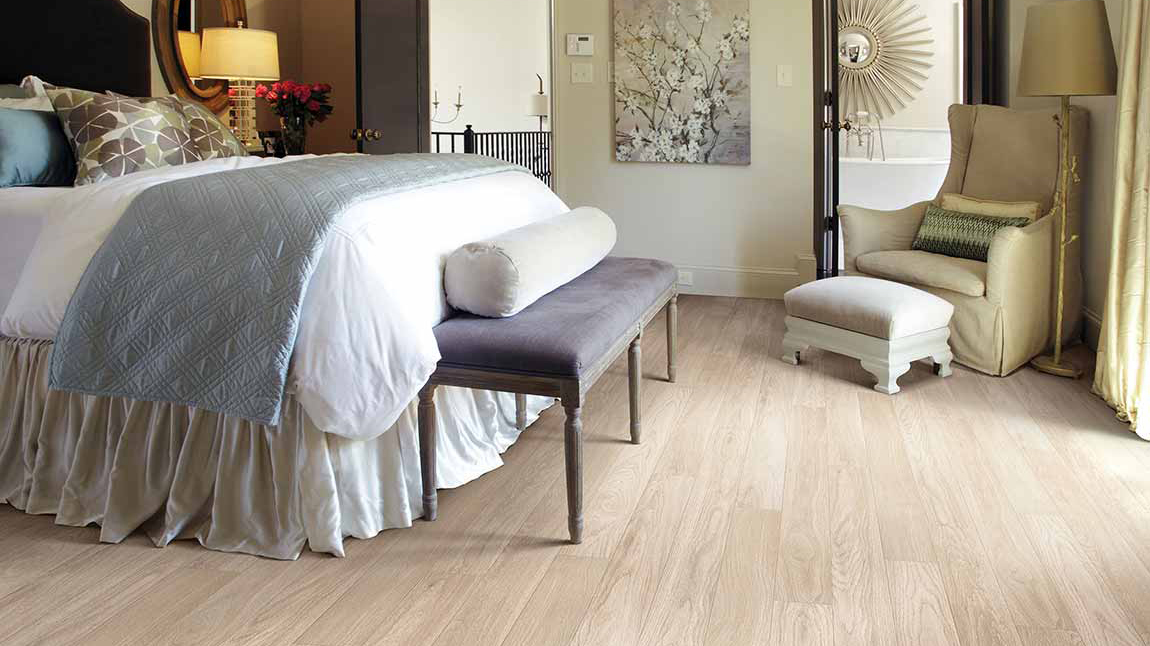 Laminate Flooring Installation Services
You've made your new floor selection, now make sure you get the best installation. Instead of spending time and resources looking for a qualified installer, take advantage of a laminate flooring installation from our team of expert installers. We work carefully to ensure that your new flooring is properly handled. Your installation will be done right the first time when you rely on us. Our flooring installers have the skills and experience to properly install your new laminate flooring in any room of your home.
Count on us for experienced and detailed flooring contractors with the skills and experience to properly install every piece of laminate in your home. With our help, you never have to worry about your flooring project. Our Ultimate Confidence Guarantee ensures a no-cost repair, should something go wrong following installation.


Contact us to learn more about our laminate flooring selection. We proudly serve customers in Brookfield, Waukesha, New Berlin, Elm Grove, Pewaukee, Wisconsin, as well as the surrounding communities.