Beautify and Protect with Wood Look Tile in Brookfield, WI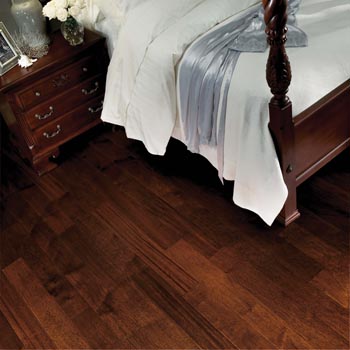 Have you ever wished there was a way to combine the unique beauty of wood with the water damage protection of tile? Floortech Interiors is proud to offer the best of both worlds with our collection of wood look tile in Brookfield, WI.
When you imagine tile flooring, you likely picture something that resembles stone. However, tile comes in many more forms, including varieties that replicate the appearance and texture of hardwood.
Visit our showroom to see these unique surfaces for yourself; you'll be surprised at how indistinguishable it is from genuine wood flooring. We look forward to discussing your home improvement project with you and helping you find your ideal surface.
Why Wood and Water Shouldn't Mix
Wood is naturally porous and highly absorbent. Although hardwood floors are typically treated to give them some measure of water resistance, they still are not well-suited to moist areas like the kitchen, bathroom, and so on. Wood plank porcelain tile and wood-look ceramic tile surfaces resolve this issue. Porcelain and ceramic are not nearly as absorbent, and thus they do not swell when exposed to moisture like wood. Learn more about the water resistant properties of these products by talking to our helpful staff.
A Great Addition to Any Home
Like hardwood, tile flooring is a popular style among homeowners nationwide and thus adds great value to your property. One reason why people love tile is that it is easy to clean. By sweeping and mopping on a routine basis, your wood plank ceramic tile or porcelain tile flooring will always be ready for guests. With some additional maintenance like grout cleaning, tile can last for generations.
Another reason for tile's popularity is its remarkable durability. Tile is difficult to scratch and withstands heavy foot traffic without issue. Although a tile may crack if something heavy is dropped on it, you can simply replace the one broken tile rather than redoing the entire floor.
Tile also offers unique cooling and heating benefits for your home. Due to its density, tile stays cooler is in the summer than other flooring options. Likewise, tile presents you with the option of installing radiant heating elements underneath your floor for comfort on cold days. To learn more about the special advantages of porcelain and ceramic wood tile, consult with our knowledgeable staff today.

Contact us if you have any questions about our wood-alternative flooring products. We proudly serve clients from throughout Brookfield, Waterville, Waukesha, Richfield, and Grafton, Wisconsin, as well as the surrounding areas.